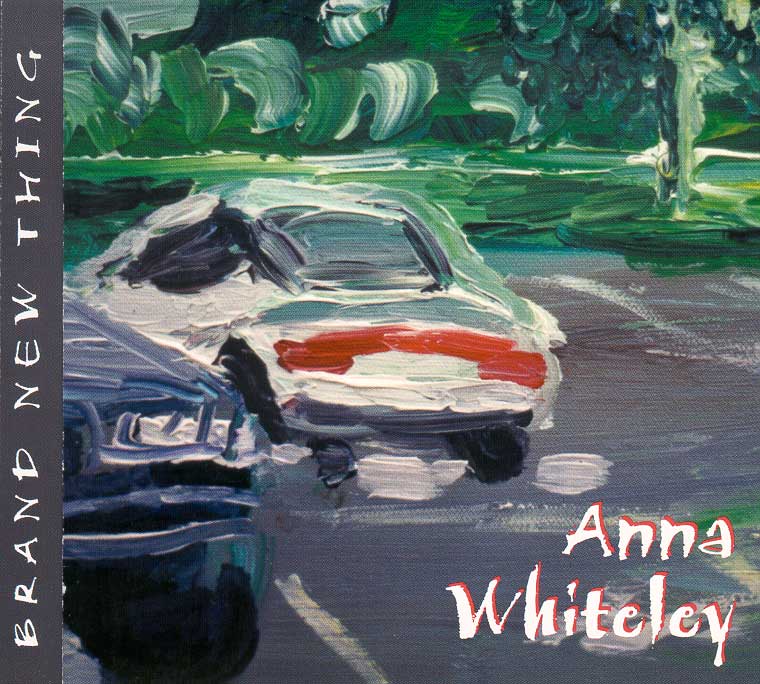 "Brand New Thing", Anna Whiteley's 2000 release, is the latest CD offering on Tollie Records.
New England Coffeehouse meets Texas Roadhouse in Anna's folk/rockabilly musical journey, the last spanning nearly 5 years.
Since the release of "Boom, Bang, Thump, Meow" (Tollie Records LR6501) in '95, Anna has spent much of her time traveling, at home and abroad. In Amsterdam, "The Stair Concert" is the stuff of international myth and urban legend; Anna was literally trapped by a mob and forced to give a concert before she would be set free. There were no injuries.
After her European tour, Anna traveled throughout the United States, attending festivals including the Singing Tree Gathering, Pinewoods, Kerrville Folk Festival, Terlingua Music Fest, and of course Sandy's House Concert Series. Roll it up and what do you get? "Brand New Thing"!